List of Language Courses For Less than 10 Euros
Affiliate Disclosure: I may earn small provisions for purchases made via links on my website but at no cost to you.
Choosing the best course for you, does not have to be the rocket science. Please see my list of courses below.
Price: starts from

6€
Languages: Spanish, Chinese, French, English, Arabic, Hebrew you can choose literally any language you want to!
60 minutes lesson = starts from 6 Euros, the price depends on tutors.
You pay per lesson, They do not offer subscription plans. You can study almost any language you want with Italki.
Find English Teachers Who Are Native Speakers On
italki.com
now.
Sign up is quite simple and takes less than 2 minutes of your time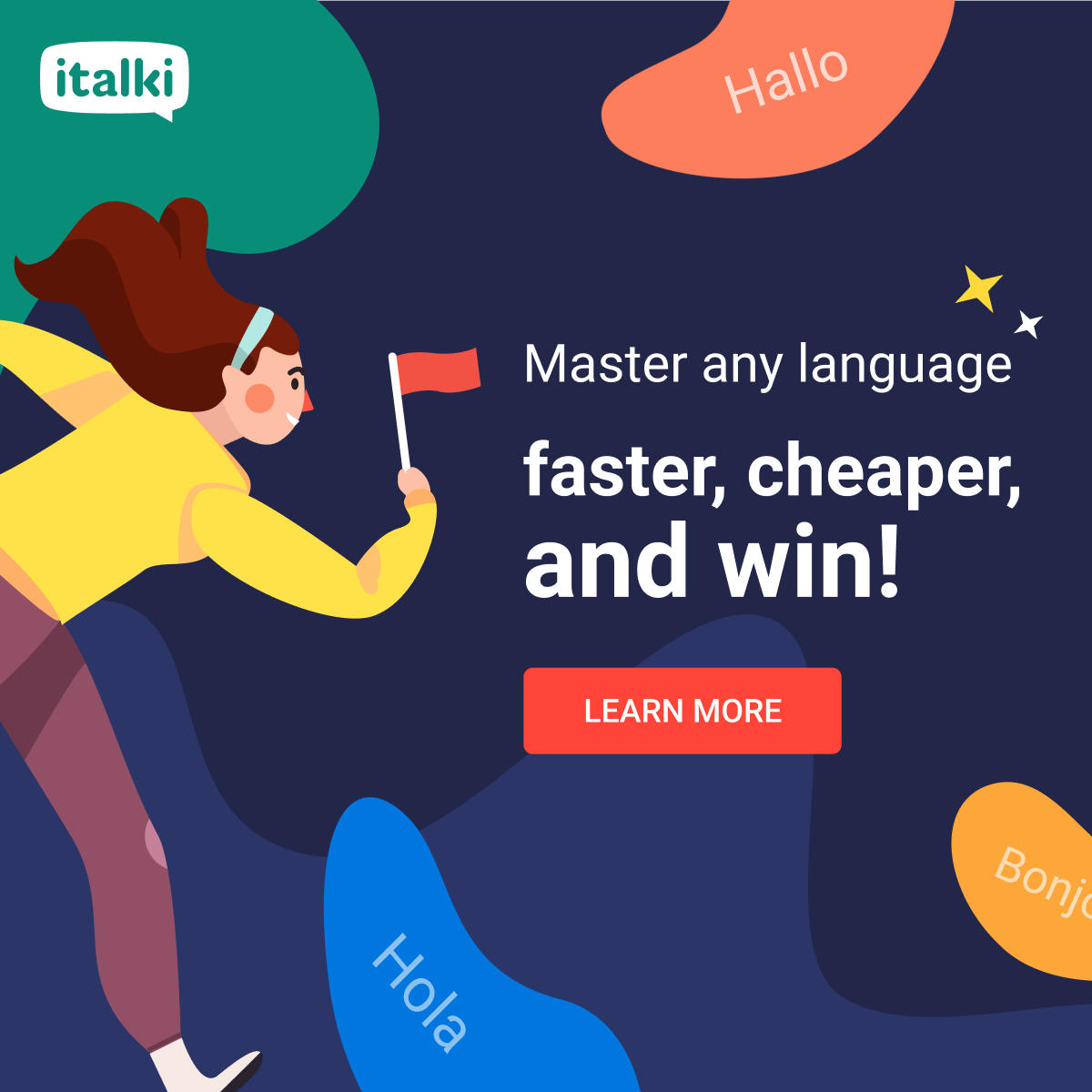 Price starts from 8 euros per group lessons but you can have private lessons as well.
7 DAYS FREE TRIAL is good opportunity to find out if you are satisfied with their course.
Check their website
here
.
Once the trial is over you will be automatically charged based on their pricing plan. For more information please visit their website.
You can study Spanish, French and English and some other languages as well.
Offers 7 DAYS FREE TRIAL as well. Native English teachers are available 24/7 which I see as the main advantage.
They offer prepaid plans for 6 months with 2 months for free as bonus but you can also choose one month plan.
Check their website

here
When you subscribe to 6 months plan, you get 2 months of English lessons for free. You have a 7-day Money back guarantee.
One month= 59,99 dollars = 4 hours of 1- on- 1 lessons per month ( if you subscribe for 6 months).
One month subcription is slighly higher 79,99 dollars per month (4 lessons a month).
I try to keep information about pricing plans up to date but you can check their website for more accurate pricing.
Language Schools Online offer you flexibility and cost-effectiveness as you can save money.
The main advantage of studying Online is the flexibility, you can study anytime and from anywhere you want!